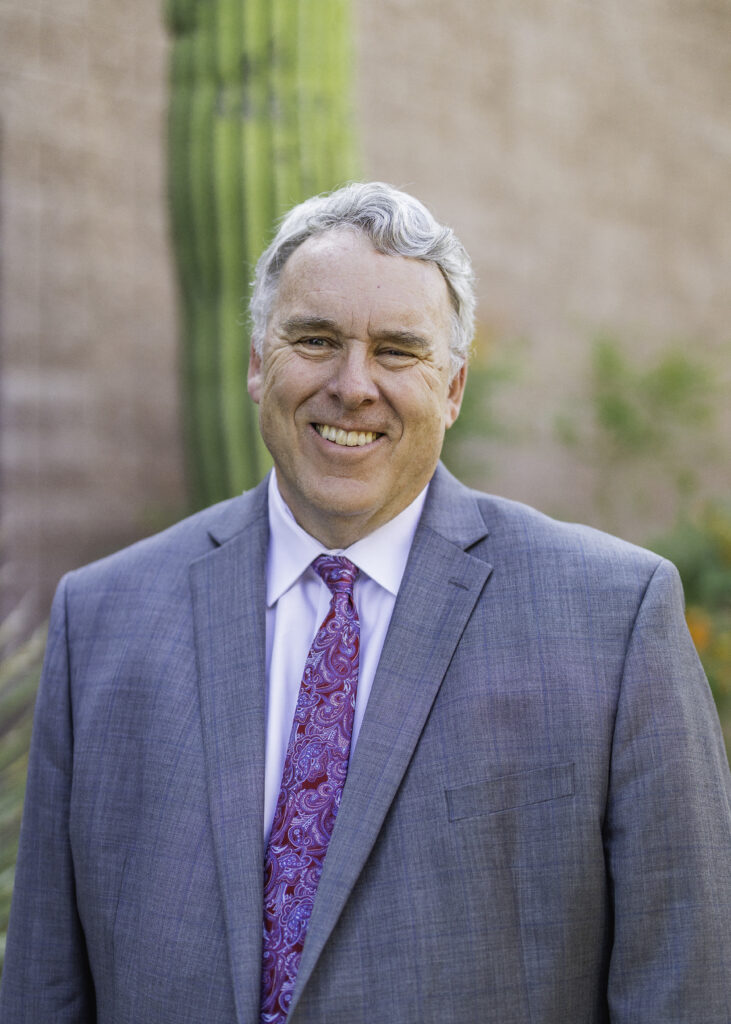 Ken Moeller has practiced law for thirty-five years. Ken's practice is focused primarily on estate and business planning, probate and trust administration, and representation of taxpayers before the Internal Revenue Service. He is admitted to practice before the United Stated District Court in Arizona and the United States Tax Court.
Ken graduated from the College of Law at the University of Arizona with a Juris Doctorate with distinction in 1982 and from Brigham Young University with a Bachelor of Science degree cum laude in accounting in 1979. He passed the CPA exam the summer after graduating from BYU but immediately entered law school at the University of Arizona and did not become a certified public accountant. He was awarded the Prentice-Hall Student Award in Taxation during his final year at the University of Arizona College of Law. Ken has been designated as an AV® Preeminent rated private practice lawyer by Martindale-Hubbell.
In 2005-2006, Ken served as the chair of the Executive Council of the Tax Section of the State Bar of Arizona. He also served for a number of years as a member of the Executive Board and Executive Committee of the Catalina Council of the Boy Scouts of America. Ken was awarded the Silver Beaver Award and the District Award of Merit by the Catalina Council for his service to young people and to Scouting. He is a member of the Southern Arizona Estate Planning Council.